Do you want to create an excellent blog? This is a question everyone would answer yes to. To start your own blog today, you must have a plan of how it will look like in terms of qualities. Some useful websites can take you through on how to create a blog that will attract a high traffic.It can be difficult to fulfill those parameters if you do not have a passion for what you intend to write about Please consider the following qualities.
Qualities of a good blog site
Superior content
It is a common saying in the blogging world that content is king.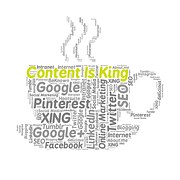 It is no doubt this is the mare truth. People do not go online for fun but to seek for particular information. If you give them all they want, in fact, they will turn to be loyal followers of your blog. That is why it is crucial for people to write what they have a passion for. Take time to research before you write especially for technical topics like medicine. Do not give fictional content that will mislead readers.
An attractive design
It is said that visual effect is very powerful. People get attracted to the visual look, and anything else comes after. There are fantastic themes that are attractive and offer an easy to read format. One should have a blog site that is colorful and has a design that provides a good flow. Do not go for a theme that offers too small italic fonts, for example, where people will strain to read. You may have good content, but the look puts off people from reading it.
Regular update
Once you start to gain loyal followers, then they need to see new topics after a short while. Ensure that the blog site is frequently updated with new topics from various niches. One can outsource for content from various writers around the globe. Some platforms connect you to excellent writers if you do not have time to write yourself.
Relating Images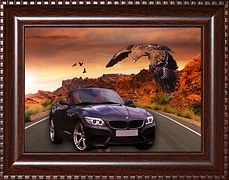 A picture speaks a thousand words, they say. This is very true. It is, therefore, important to have a website with spectacular images that compliment the content posted. Pictures can be taken or bought from various websites that provide such options. It would not be good to have plain writing without pictures.
Focus
Do not write about anything and everything. Let the blog site have an information theme. Guide readers from point A to point B sequentially so that they can follow or pick where the last post left.