Effective corporate communication strategies are important for success in any company or business. If they are well implemented, they can help streamline communication between stakeholders, employees, managements, vendors, customers as well the public.
Strategies
Organization structure
The first very important step to developing a good corporate communication strategies is by developing a good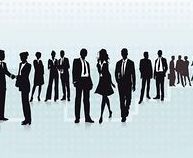 organization structure. An organization structure contains a detailed chart that clearly shows the responsibility of people working in the organization as well as their hierarchy. A well-planned organization structure will help the top management to come up with communication strategies that will minimize conflicts and maximize productivity.
Consultation
Good corporate communication strategies can only be realized if proper consultation is done. The main reason conflict always arises in the corporate world is because some section of people usually feel that they are excluded in policy making. When coming up with communication strategies, it is very important to include all relevant stakeholders who help the organization to realize its goals and objectives.
Two-way flow of information
When corporate communication strategies are formulated, it is very important to ensure that the communication developed is two way. The organization must create space for feedback regarding the company from customers as well as other stakeholders that the companies directly deals with. By establishing a two-way flow of communication, the organization will gain valuable insights regarding communication gap that needs to be improved.
Research
To develop good communication strategies, proper research must be conducted so as to know what the company is likely to expect when it finally implement the strategies. The research will help the organization know if other organizations that are using the strategies that the organization is planning to use are working. The research will also help the organization to identify areas where they are misunderstood and work to correct them.
Proper channels
Excellent communication strategies can only be implemented if there is a proper channel of communication. The company must ensure that it not only put good communication channel but one that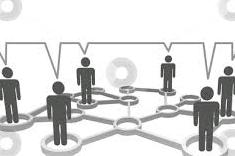 is in line with the goals and objectives of the organization. The channels must also be simple and easy to use.
In conclusion, coming up with proper communication strategies will ensure that the company relates well both internally and externally, a factor that will help the company minimize conflict and maximize productivity.