Strapping is used to fasten bundles of a product together. It is mainly done for transport, shipping, or storage purposes. Strapping also serves a protective role as it extends the life of the product since it ensures it remains safe and compact. It also ensures that handling goods is easy, and frees up space. If you own a warehouse or a store, fastening things together facilitates easy location and retrieval. Strapping also ensures that the materials are safely stored.
Do I need a strap?
Most businesses need strapping tools. However, the type of strap used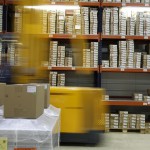 might vary depending on the needs of the business. As such, when shopping for steel strapping kits for various bundling needs, you need to come up with a decision based on your applications. Some general guidelines can be followed when making this decision. If you are not conversant with these guidelines, you might speak with the sales representative for further classifications.
Steel strapping
This a common method used when it comes to strapping. However, there is a slight variance in the type of steel used depending on the nature of the application. This type of steel chosen should be of adequate tensile strength to serve this purpose well. In this regard, here are two main types of steel straps based on their tensile strength.
Regular duty steel strap
This type of steel strap is mostly used on industrial applications that do not require too much reinforcement. As such, it is mainly used for low or medium duty applications. These applications include package reinforcements, box closure, unitizing or bundling palletizing.
High tensile steel strap
Unlike regular duty steel, the high tensile steel is used on bigger loads. As such, these type of style offers high strength and elasticity compared to what you would expect with the regular duty steel strap. It also has superior shock resistance properties, which make it better at handling impact loads. This type of steel is used in unitizing compressed bales, securing heavy steel coils, and in trailer loading.
Depending on your bundling needs, you also need to invest in quality steel strapping kits for various bundling needs. Ideally, without the right equipment, you can never be sure that you have secured everything correctly. As a tip, you also need to ensure you go for a strapping machine that is equal to your needs.