Photographers, they are the people who are always there at a wedding running about and taking the oddest positions with a huge camera or two in their hands.
Many, who go to a wedding, are sometimes irritated by these people running about and disrupting their view.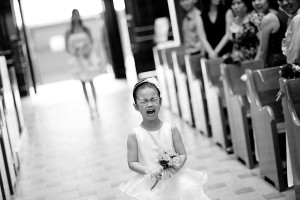 However, a wedding photographer, is a very important part of the wedding. They are the people who record the memorable occasion for the couple their family and friends and even those who get irritated by their presence.
Normally good professional wedding photographers would do their best to remain stealth and out of the way. However, sometimes the occasion calls for the photojournalistic method and in this situation they person needs to be agile and get into many different positions to capture that special moment.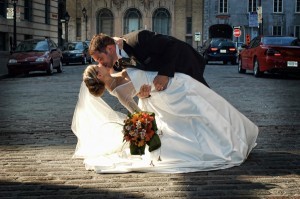 You will be surprised to see that good photographers are rather tired at the end of the wedding as they have done their best to capture special moments that will never again be on film.
When selecting a wedding photographer, you must take special care in selecting a professional with experience in the style of photography you want. There is the standard traditional method of taking still photographs of groups of family and friends. But now many couples are opting for the candid way of taking photos and recording the wedding.
When you interview your prospective photographer, he should be able to provide you with a portfolio of work that he has done in the past. You can easily judge the area in which he specializes by looking at his past work. If the album contains mostly still and traditional photos you know he is better in the conventional way of taking photographs. However, if you see photos that are unique and bring a smile to your face or even make you feel emotional, then this photographer is good at photojournalism.
Most people opt for the new trend that is the photographer taking shots that tell the tale of the wedding like a story.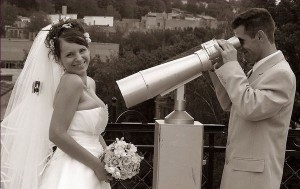 There will be shots of people smiling, kids doing cute things and even the couple when they least expect to be photographed.
This method will bring lasting memories of the wedding in a more natural and memorable way as opposed to traditional photography.
The main thing is to select a style that matches your taste and your wedding ceremony. Remember it is your wedding and everything should be as you want it. Enjoy and remember your happy day for years to come with a great photographer.