A dehydrator resembles a low-temperature oven. The mechanism behind its functionality is through the distribution of hot air within the dryer. The food dehydrator is designed with a fan that is responsible for hot air distribution. This hot air is generated within the food dryer. The food commodities are placed in containers and once the hot air is pushed around the food, it picks up moisture, and consequently, this dehydrates it. Listed below are some benefits of having a food dryer.
Preservation of nutritional value
This is one key advantage of having a food dryer around your home. If you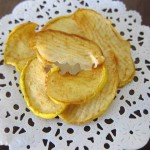 intend to live a lead a healthy lifestyle, equipping your kitchen with a dryer is of great importance. This is because this device has a minimal heating effect and thus, nutrient loss from the food commodity is negligible. More to this, if you like eating raw foods, you stand a better chance of eating nutritious and dense food as there is minimal damage during the drying process.
Encourages subsistence production
Equipping your kitchen with food dryers is also key if you wish to avoid post-harvest food loss or waste. With a food dryer, you can produce as much as you would wish, dry the food, and store it for future use. With dehydration, you get to enjoy quality food products as compared to when you buy from the big stalls. This is also a great way of not only eating some food products when they are out of season, in scarce supply in the market but also getting quality.
Economical
Apart from eating nutrient dense foods and encouraging subsistence production, food dryers are also an economical way of getting access to food commodities of choice. Ideally, you may spend a lot when purchasing the food dehydrator, but in the end, the benefits will ultimately outdo the initial cost of purchase.
Access to a wide variety of nutritious foods
Plenty of food items can be dried using food dehydrators. If you are outdoor enthusiasts, taking dehydrated meals, snack bars, or trail mixes is a simple task if you have a food dryer. It is also possible to dry exotic fruits such as mangos, bananas, and pineapples using this device. Furthermore, preserving vegetables is also achievable.
Allows Arctic explorers and dog mushers maintain good nutritional status
The lifestyle of arctic explorers and dog mushers may not enable them to have balanced diet, dietary diversity or even meet their daily energy requirements. However, with food dehydrator you can maintain good nutritional status with ease. This is because it allows you to carry away food anywhere you go. Also, individuals involved in extreme adventures also benefit from food dehydration technology.